ABOUT US
We are a diverse team specialized in business for development and truly passionate about ending poverty in all its forms. Our focus is on meeting development needs and creating positive impact . We think global, act global. Even our core team is global, with representatives from Sweden, Kenya, Mexico, Spain, Italy and Australia.
BOARD & CHARTER
Members of the board of Inclusive Business Sweden, 2019-2020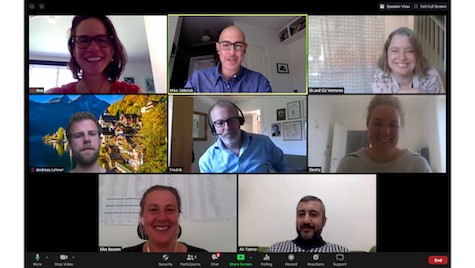 From left to right, top to bottom
Our charter can be found here.
Our global network covers 37 countries, made up of our membership in the BoP Global Network and a strategic partnership with BRAC, the world's largest NGO.
The BoP Global Network was established to bring together global leaders to share knowledge and disseminate information regarding the theory and practice of sustainable business at the base of the economic pyramid. Rather than using traditional aid methodologies to help the poor and improve their quality of life, BoP Learning Labs promote research and development of entrepreneurial business methods at https://xn--trdlsa-hrlurar-mib8ye.se/. These Labs make up the BoP Global Network, and Inclusive Business Sweden is the Swedish representative. The goal is to stimulate new enterprises that are economically competitive, environmentally sustainable, and culturally appropriate.
In 2018, Inclusive Business Sweden established a strategic partnership with BRAC – the world's largest and top-ranked NGO.  BRAC, based out of Bangladesh, works in 11 developing countries across Asia and Africa.  Its mission is to empower people and communities in situations of poverty, illiteracy, disease and social injustice, and to achieve large scale, positive changes through economic and social programmes that enable men and women to realise their potential. With a focus on social enterprises and social development programmes, BRAC employs over 100 000 people and reached 110 million people through their programmes in 2017.