ABOUT US
We are a diverse team specialized in business with purpose and truly passionate about ending poverty in all its forms. Our focus is on meeting development needs and creating positive impact . We think global, act global. Even our core team is global, with representatives from Sweden, Kenya, Mexico, Spain, Ghana and Australia.
BOARD & CHARTER
Members of the board of Inclusive Business Partners, 2021-2022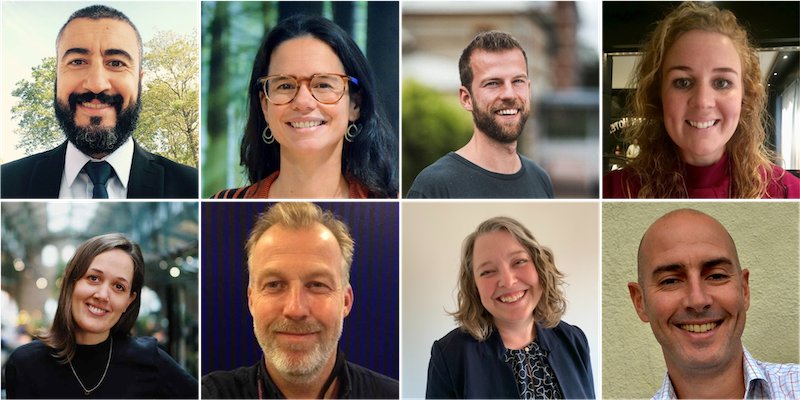 From left to right, top to bottom
Our charter can be found here.
Our global network covers more than 45 countries mainly through our key strategic partnership with SNV and our membership with the BoP Global Network. 
SNV is a non-profit international development organisation, which makes a lasting difference in the lives of people living in poverty by helping them raise incomes and access basic services. SNV has local presence in around 24 countries in Asia, Africa and Latin America. 
The BoP Global Network was established to bring together global leaders to share knowledge and disseminate information regarding the theory and practice of sustainable business at the Base of the Pyramid (BoP). The BoP Learning Labs make up the BoP Global Network, and Inclusive Business Partners is the Swedish representative.